A GREAT TOOL FOR HELPING CHILDREN MANAGE THEIR EMOTIONS
Emotions are great, but sometimes they can make us feel out of control. Some feelings, like anger and frustration can make us do things we don't want to do, and other feelings, like fear, can keep us from doing things we want or need to do.
I'm the Thinker of My Thoughts shows kids that they don't have to be at the mercy of these feelings! This children's book teaches them that managing their emotions is possible by choosing to control their thoughts. Written in first-person, where the main character speaks affirming truths in memorable rhyme, it gives kids the tools for creating more emotional regulation and self-control. It also gives them coping skills for overcoming anxious, negative and intrusive thoughts, and shows them how to protect themselves mentally and emotionally.
It's a poetic picture book that's fun to read aloud for pre-k, kindergarten, and 1st graders, but is suitable for children from ages 3 to 8. It's filled with concepts that are good reminders for any age, and many adults are benefitting from reading it too!
A SNEAK PEEK OF THE FIRST FEW PAGES: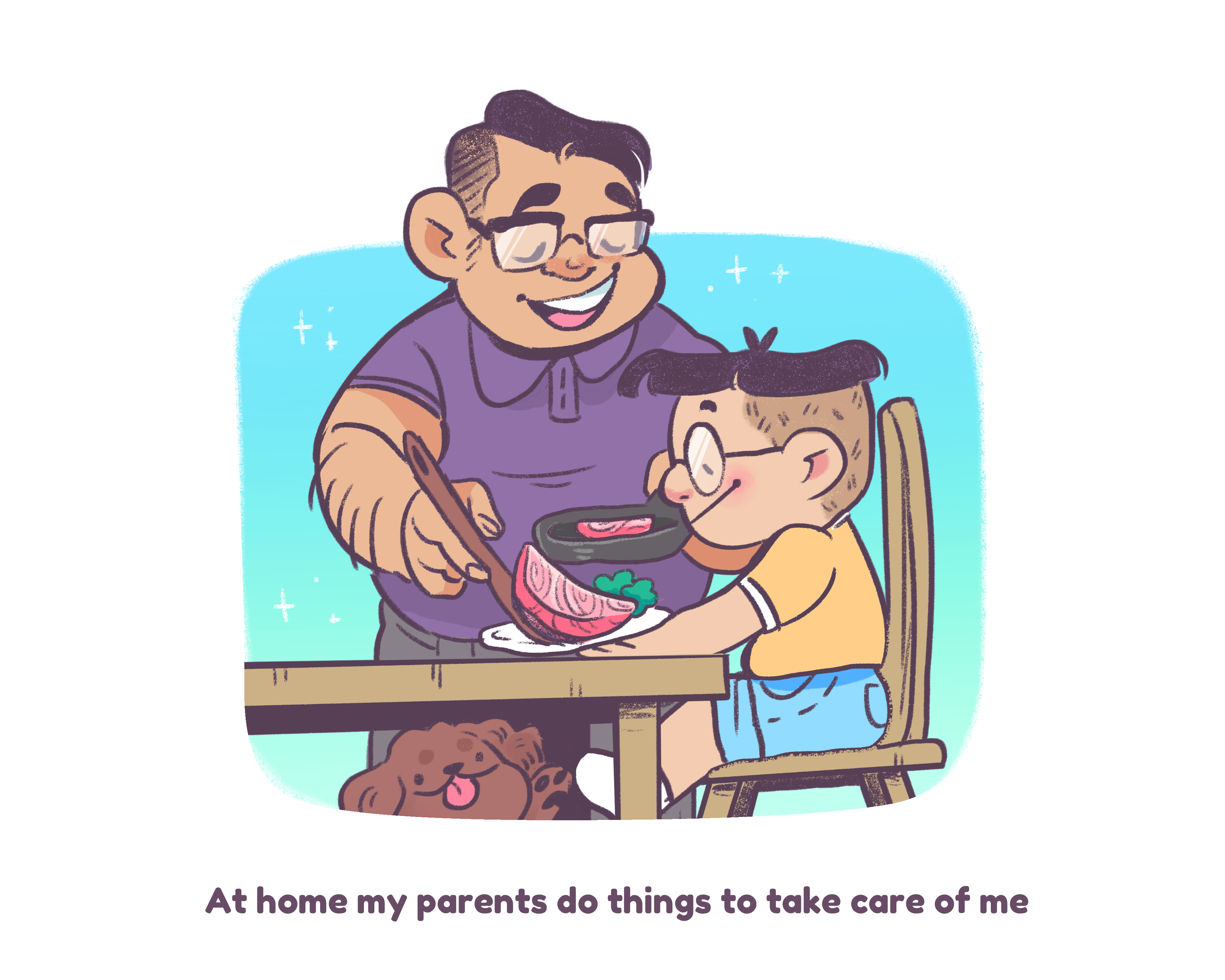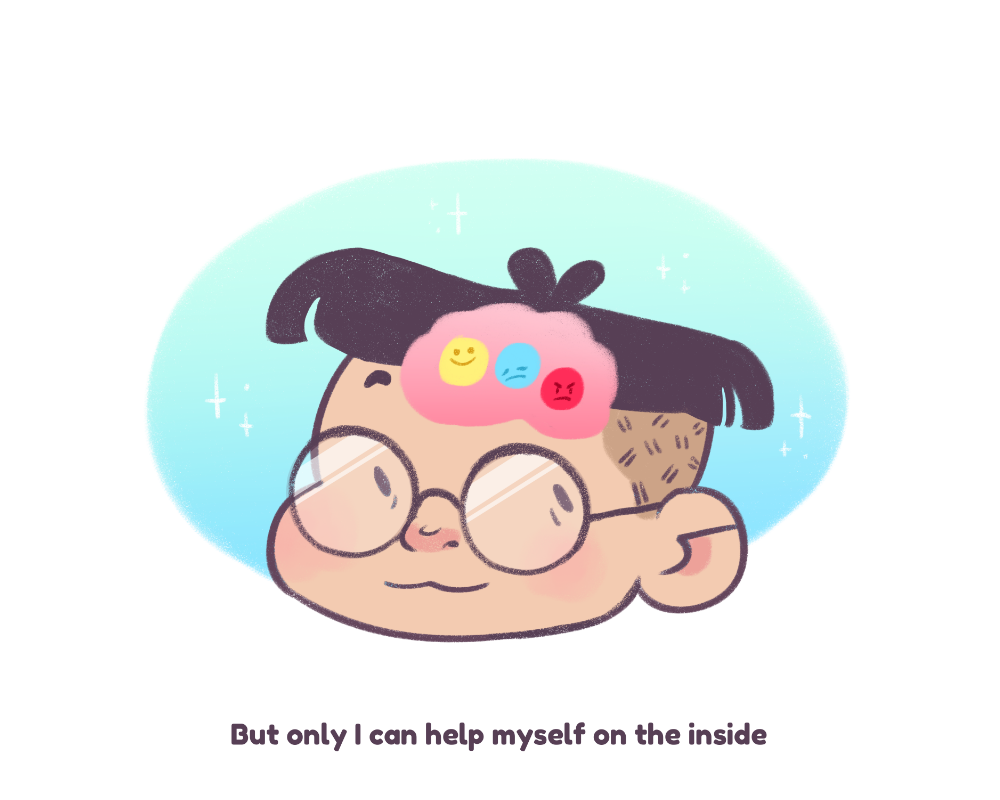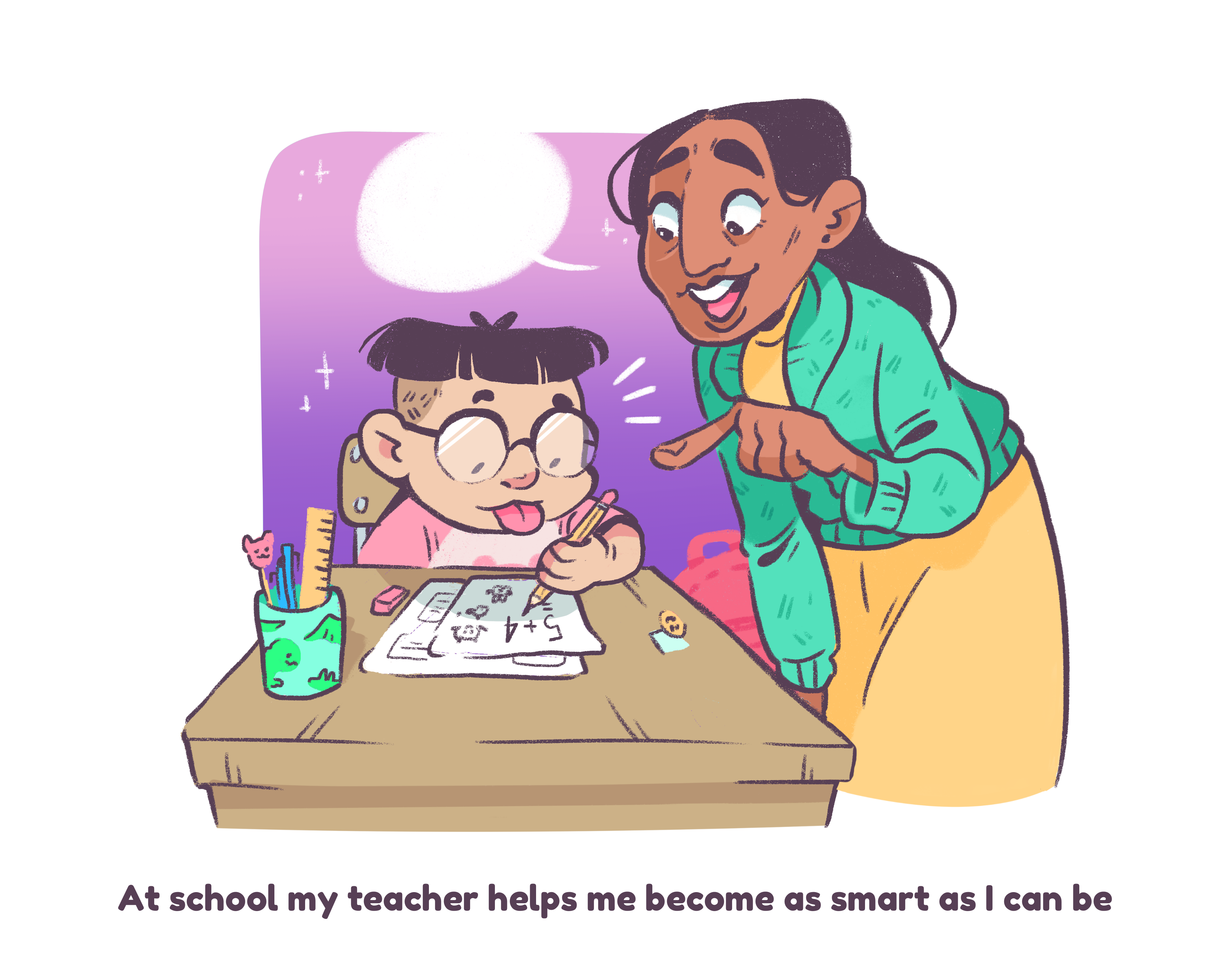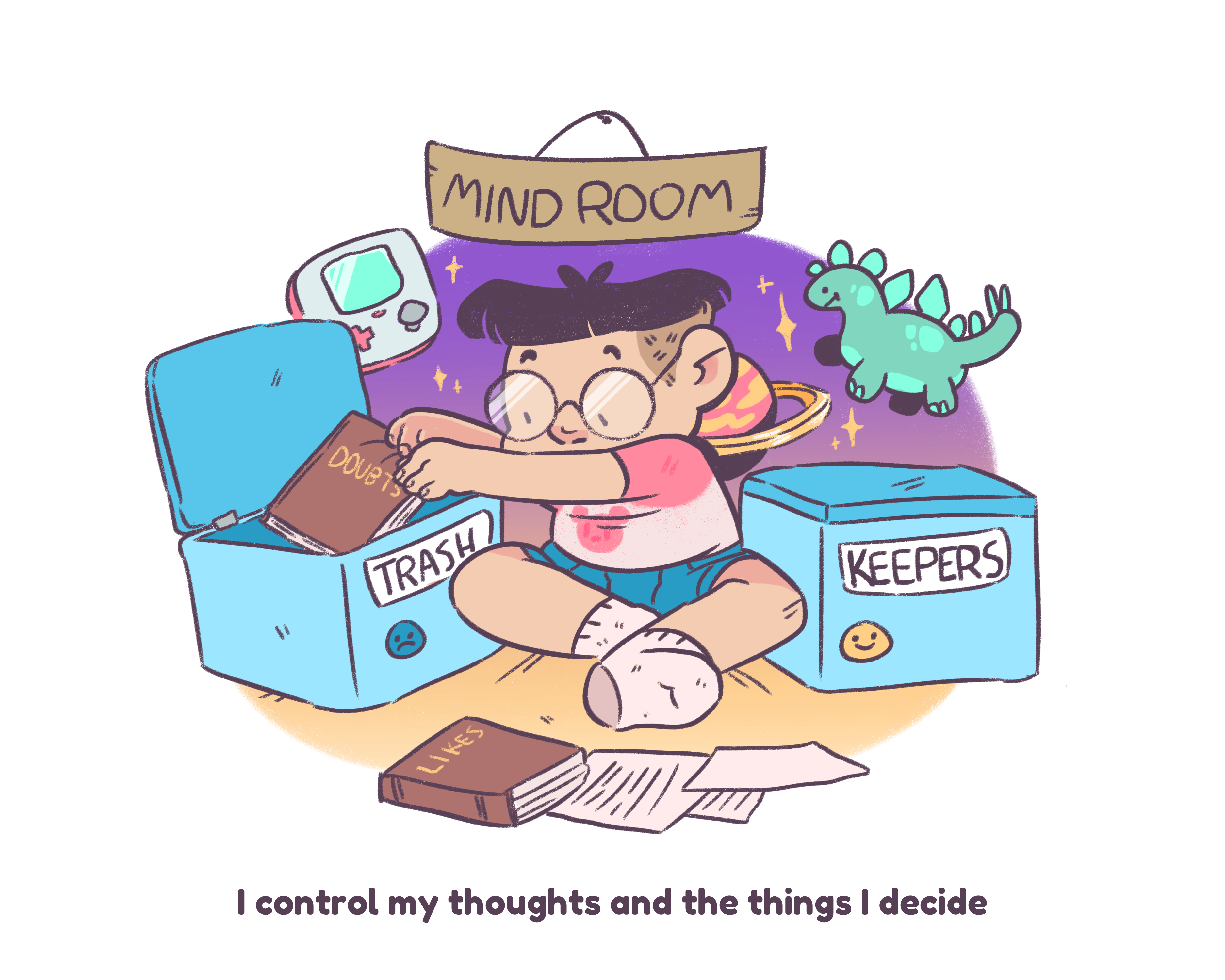 Jaehyuk Ju - Father and Entrepreneur:
As an Entrepreneur and a Father of 2 kids, this is exactly the type of book I've been waiting for! I've spent way too much time thinking about things that take up my bandwidth and do not produce any meaningful results. Sometimes, my thoughts were harmful to my growth and a big waste of time and energy. I want to equip my kids with the ability to focus on meaningful and fruitful thoughts. Noella's book transfers this complicated knowledge in a digestible, poetic way that I think might work!!
What a valuable lesson that we can choose our thoughts and that our thoughts are there to serve us, not the other way around. It all starts with the thought in our head. Some adults still haven't grasped this concept. I would love to pass this wisdom on to my kids and I really appreciate this book's audacious attempt.
Renee B - Grandma and Child and Youth Practitioner
"Hello, I'm a mother of four, a grandmother and when my studies are completed, a Child and Youth Practitioner. This book is so wonderful to help open up a platform for communication with a child who may be unsure about how to talk about their feelings. Such a wonderful book that gives a perfect foundation to talk to children about their thoughts and help them understand them. Very well written !!!! I love this book, and will be reading it to my grandson and adding it to my toolbox I will use when out in the field helping children and youth. Thank you for this book."
Debora J - Grandma and Outreach and Tenant Relations Worker
"As I listened to you read this book my mind was thinking of so many children that this book will empower and actually set free from low self esteem! I can't wait to set up a story reading time to introduce this book and even to buy a number of them to give to the moms so they can benefit by reading it to their children! I know a wonderful, brilliant little autistic boy who will memorize every word! I'm so excited to hear him quote it word for word!"
SMALL CHILDREN HAVE BIG EMOTIONS THAT MAKE IT HARD FOR THEM TO CONTROL THEIR RESPONSES!
Adults often try to manage them from the outside, which usually ends in frustration for them both! This book teaches children, and reminds adults, how we can all develop more control over our feelings and actions by choosing more helpful thoughts.
I'm the Thinker of My Thoughts teaches children that:
Others, like parents and teachers, can help them with some things, but


only they can help themselves in their mind - their thoughts and choices

Thoughts create feelings and feelings lead to actions

There are helpful thoughts and unhelpful thoughts

They have the power to create positive emotions that lead to better actions and


results by choosing to replace unhelpful thoughts with more helpful ones
Using vivid and memorable illustrations and rhyme, these life-changing ideas are portrayed in a simple way a child can easily understand.
Thoughts are shown as friends or bullies that can make us feel nice or sad. This book empowers children by showing them that they are the thinker of their thoughts so they can be more in control of the feelings and reactions those thoughts cause.
WHO SHOULD BUY THIS BOOK?
Parents, grandparents, teachers, and health professionals are all asking, "Where can I get a copy?" They see the value it has as a timeless resource for helping children develop healthy thought patterns that will affect their whole life. The concepts in the book can help kids create coping skills to deal with everyday emotions to more serious anxious and intrusive thoughts. A happy and successful life begins in the mind!
This book is a must have for:
FAMILY MEMBERS: Parents. grandparents, aunties and uncles, brothers and sisters, or anyone with children in their lives that they love and care about.
EDUCATORS: Teachers, Librarians, Preschools, Homeschooling Families, Day Cares, Special Needs Centers, Coaches, Sports Teams and Associations
SPIRITUAL TEACHERS: Sunday School, Hebrew School, and other religious programs for children
MENTAL HEALTH PROFESSIONALS AND CHILD AND YOUTH PRACTITIONERS: Social Service workers, Child and Family Psychologists, Therapists, and Counselors, etc.
ENTREPRENEURS WITH KIDS
ANYONE WHO WANTS TO HELP CHILDREN GROW UP TO BE ALL THEY CAN BE!
THE BACK COVER OF THE BOOK
MORE REVIEWS FOR I'M THE THINKER OF MY THOUGHTS
Amy Dawn - Mom and Blogger from 'Another Mom Fights the Dust'
"When I heard the concept of this book, I knew I had to have it! This is such a powerful gift to give our children to learn the power of our thoughts, and that we are in control of how we feel. I can't wait to read it to my kids!  Thank you so much Noella!"
Vivian W - Grandma
"I know that my grandsons will be helped by this book, especially my middle grandson that has issues with his feelings and thoughts. This book has such simple concepts that it will be easy for him and others to understand. Can't wait until it is in print so that I can order two copies. Thank you"
Cindy B - Grandma
"I love this book. We struggle with bad thoughts and acts with my 5 yr old granddaughter. She is very in tune and aware, I cannot wait to read this to her. Over and over again, I might add. I love the message and I love the art. I think she will be able to relate to the words and the cute pictures. Thank you"
ABOUT THE AUTHOR AND ILLUSTRATOR
NOELLA REEDER - AUTHOR: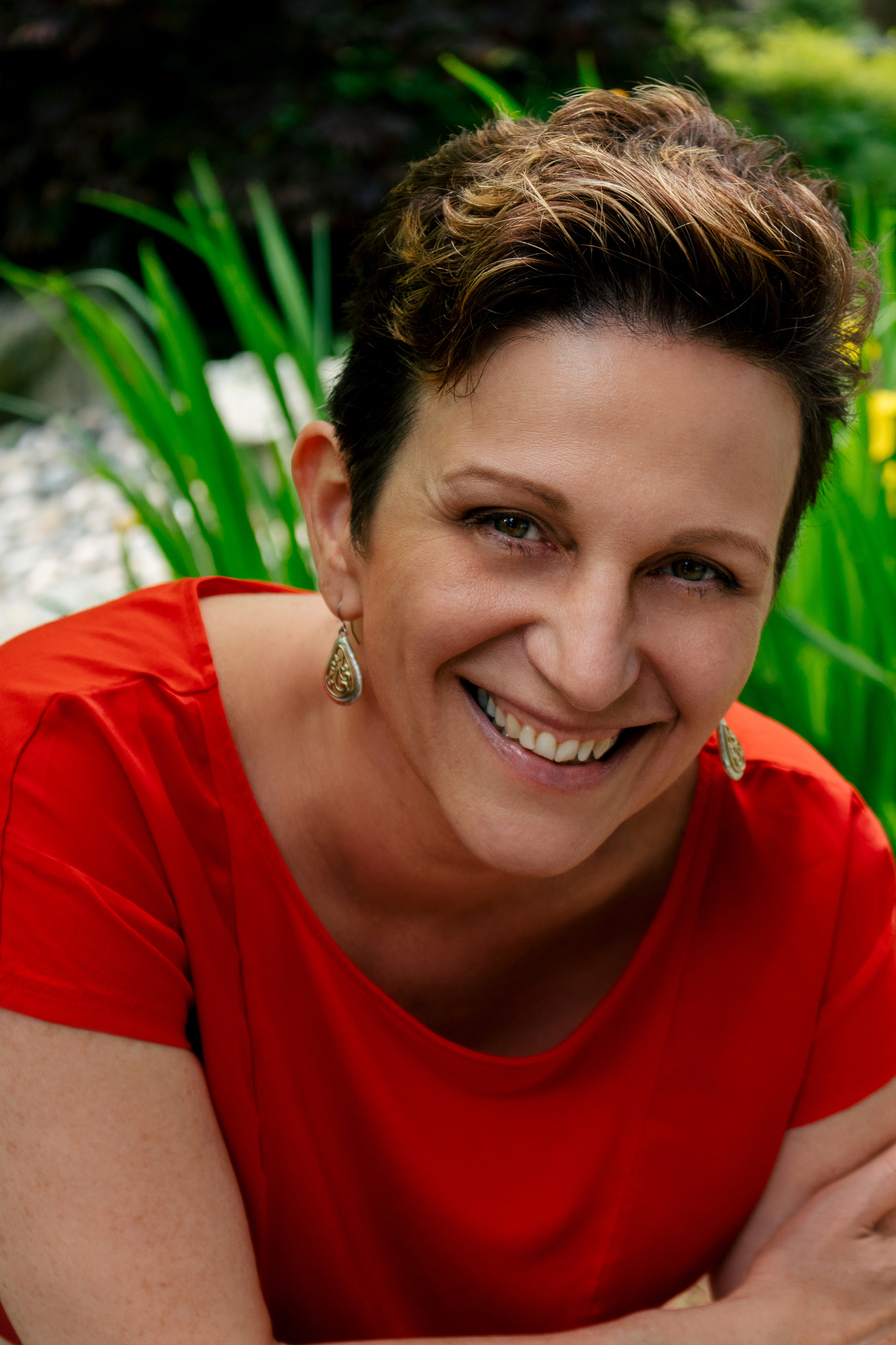 Noella Reeder is a mom and grandma whose superpower is writing poetry. She loves to take important concepts and put them into poems and songs to help people remember them. She doesn't have a PhD, but has a passion for learning about self-improvement, and understands that all true change must first start in the mind. Her favorite thoughts are all the things she's thankful for - like her family and friends!  She really enjoyed working on this book with her son, who illustrated it. They are already working on their next children's book together.
For a few years, she has been a ghostwriter for Jae Park, a successful businessman and personal development coach who teaches entrepreneurs the mindsets they need to achieve success. Noella knew Jae before his financial breakthroughs and saw first-hand how he changed his mindsets which caused him to dramatically change his life. They collaborated on Jae's book, The Power of TODA(y²), which teaches on how to get the most out of every day, and are currently working on other books and trainings. They want to create a special series of personal development books and materials for children. I'm the Thinker of My Thoughts is the first in the series.
A.G. REEDER - ILLUSTRATOR: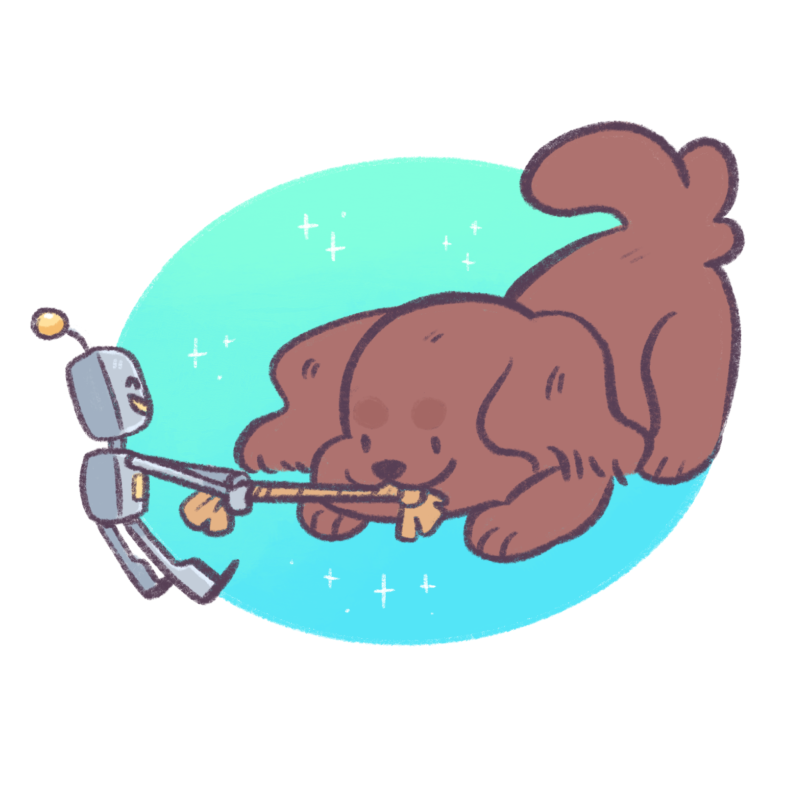 A.G. Reeder has been drawing since he was old enough to hold a pencil. He loves dogs and dreams of having his own one day, which is why the boy in the story has such an adorable pup! Illustrating this book was therapeutic to him, because it's based on concepts used in therapy for trauma and other mental health issues like anxiety. It is called CBT, short for Cognitive Behavioral Therapy, which he has found very helpful in his own healing journey.
MORE REVIEWS FOR I'M THE THINKER OF MY THOUGHTS
Valerie K - Mom
"Love this - it's a cartoon version of mind renewal. This can really help children and adults understand that they don't have to except every though that comes to mind and can reject the evil and painful ones"
Wendy B - Mom and Nurse
"I am a nurse and have two children. This book is amazing. Giving children the knowledge to know they can change their thought pattern is an amazing concept. So positive!"
Wilf O - Grandfather
"Can't wait to read this to our grandchildren. We love the art work and the important message this story tells. It is presented so children can understand and relate. Very well done!"